On Tuesday, December 4th, Mugur Isărescu, Governor of the National Bank of Romania, held an opening speech at the conference "Investment and Investment Finance in Romania", organized in collaboration with the European Investment Bank, according to a press release.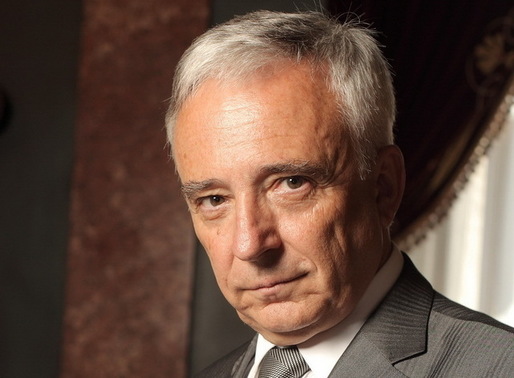 Mugur Isărescu: "Romania and the European Investment Bank share a long and fruitful cooperation that started in 1990. It got closer in 2007 when Romania became a member of European Union and implicitly of European Investment Bank. This joint partnership has boosted investments in Romania in areas of significant importance for the national economy, such as the infrastructure, small and medium enterprises, environment and innovation. These coordinates are totaling more than 13 billion EUR allocated to around 130 projects financed by the European Investment Bank, besides other 70 projects financed by the European Fund for Strategic Investments. These figures alone speak about the priorities, however I would like to point out that the financial impact transcends beyond the sum of total loans.
There is significant potential for development and improvement. Romania is a net beneficiary of EU funds, the latest data showing a positive aggregate balance with more than 32 billion EUR as net received funds. In the first seven months of 2018, Romania benefited of 2.7 million EUR in European funds and past experiences show there is a learning cycle in managing European funds and their disbursement increases towards the end of the Multiannual Financial Framework. We expect the investment financing to increase in 2019 and 2020. The European Investment Bank and its investment-financing arm, European Investment Fund, have a pronounced contribution to closing the financing gap of investments in the context of economic downturn, providing the sources for investment finance, the expertise and the support for entrepreneurs.
The recurrent themes for Romania's development needs are as present as ever in the public space, and they should trigger a higher implication on all levels of decision, from the private sector to the public management authorities, to support and extend the investments for sustainable economic growth. The shift from consumption to investments, the reliable and qualitative infrastructure, the deficit of skilled labor and the gap in the transition from education to employment, the good governance and accountability framework in institutional investments, as well as the need to enhance the EU funds absorption rate, all these are, at the moment, the challenges that Romania, faces on its pathway to sustainable growth. In this context, I would like to point out the fact that the results of the European Investment Bank survey are in line with the NBR's evaluations of the financial sector, the key aspect being the access to finance and sustainable investments. I really hope that the conference provides an excellent frame for communication and exchange of ideas."
Related posts